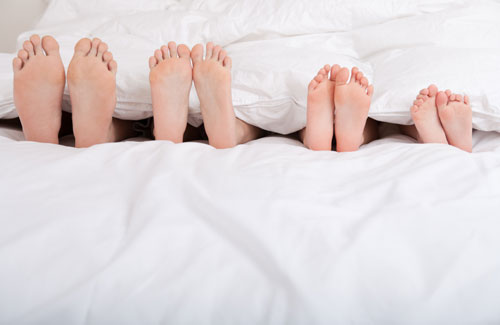 What is Podiatry / Chiropody?
Podiatry is a branch of medicine devoted to the study, diagnosis, and treatment of disorders of the foot, ankle, and lower leg.
Podiatrists are autonomous healthcare professionals who aim to improve the mobility, independence and quality of life for their patients. We assess, diagnose and treat people with all maner of problems in the feet, ankles and legs.
What's the difference between a Chiropodist and a Podiatrist?
In the UK podiatry is simply the modern for chiropody. The name was changed to podiatry in 1993 as it's the internationally recognised name for a foot specialist.
What else changed?
Podiatry is a constantly evolving profession, the extensive training given to students over the 3 or 4 years of their full time course and the continuing education after graduation enable Podiatrists to treat a vast array of foot and lower limb problems. Along with the most obvious treatments for corns and hard skin, specialities exist within the profession for almost any lower limb problem.
Our practitioners are in clinic at the following times